If you want to be in the know about what's going on at our organization, you've come to the right place.
Be sure to check back regularly to get our latest news updates.
We welcome a new member to our Board of Directors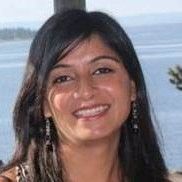 Dr. Manisha Sawhney is an Associate Professor of psychology at the University of Mary, Bismarck, where she teaches courses in psychology & graduate education program. She moved to Bismarck a decade ago from India to accompany her husband. Dr. Sawhney's teaching expertise and research lies understanding the intersections between emotions, neurocognition, chronic disease and health.
An immigrant to the U.S., Dr. Sawhney is committed to providing students with help in university education and promoting inclusivity, and social responsibility through teaching and service. Dr. Sawhney is passionate about serving individuals from diverse cultures and helping people from different walks of life. She is an ardent follower of Mother Teresa and Mahatma Gandhi, and firmly believes, "Be the change you wish to see in the world."
Dr Manisha joins us as a member of our Board of Directors and we are very pleased to receive her input and perspective.